Over the past few days I've been working on a new music video with the amazing guys in my band. It is UBER fun to work on projects with these guys...seriously, my sides ache from laughter & I just never get enough. A great way to spend a day & an even better way to spend a lifetime.
Sometimes I think I'm the luckiest girl EVER.
And (in honor of the upcoming Video). A special ODE to the Ford Pinto
May it live on forever!!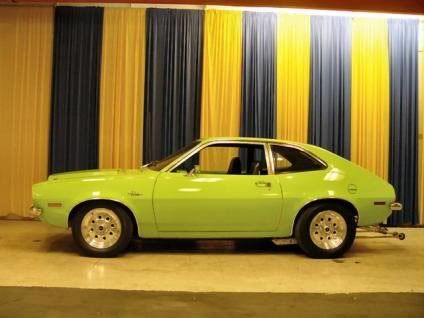 So........YOU will be hearing more about that homemade "on a dime" video soon (as well as a link or two to check'em out). But first I wanted to share some Springtime Crushables with you all.
Here's to sunny days, whimsy & side-aching style giggle-ry.
Ooooooooooooo & the things I'm Crushin' on right now:
Cupcakes make life easier, more funner (yes funner is my own pretend word)
Pink Fluffy Cupcake Dreams...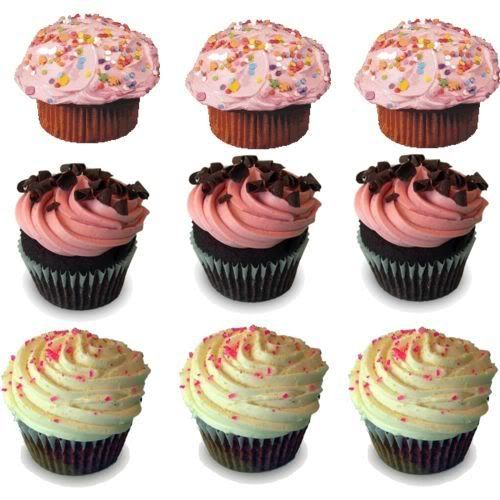 The DoItYourself bracelet from
fredflare.com
Yes, Yes you can!
Chanel Sequin Boots from
myprestigium.com
Life is too short not to be absolutely positively fabulous on a moment's notice...
The World Shoppers Bag from
Target.com
Because...aren't we all???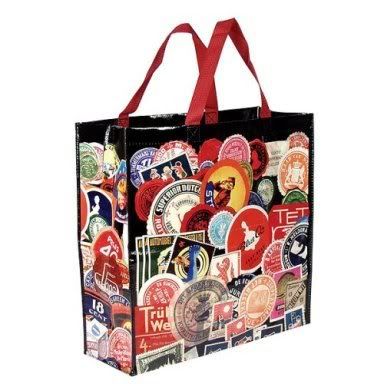 All things by
Colonel Moutarde
...EAT this ART with a spoon & beg for more!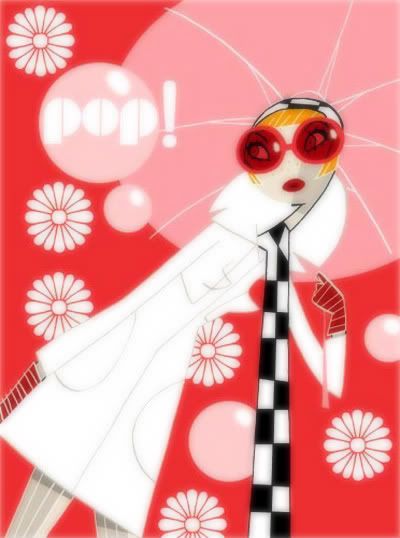 "SOME KIND OF GORGEOUS" Foundation FAKER by Benefit
I'll take 2...
benefitcosmetics.com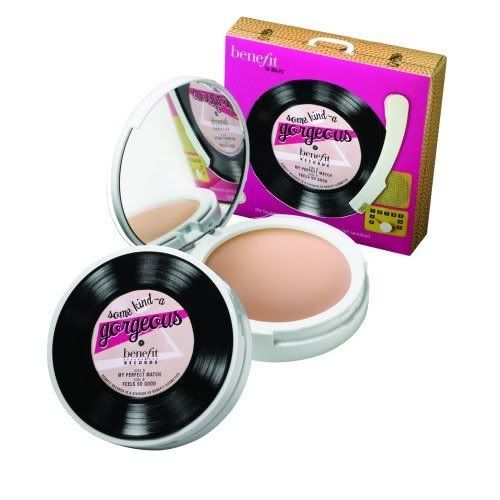 And don't forget the Sassy Gabbi makeup bag while you're there.
Benefit is True Bliss.
Wide Brim Fedora from
TopShop
because you never know where the Paparazzi
may be perched.... ;)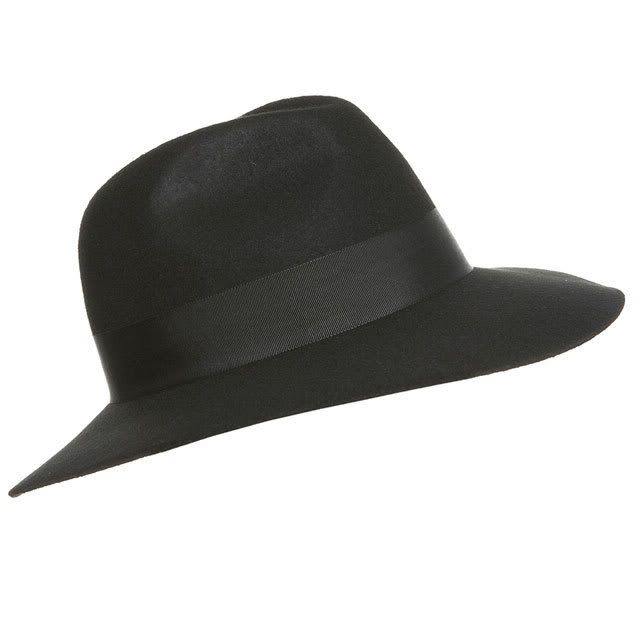 Nothing says sweet & innocent like a daisy..
The Papillion Tee from
80spurple.com
This site is addicitive
(you've been warned) Great tee for every "soon to be" Parisian
like me out there.. ;)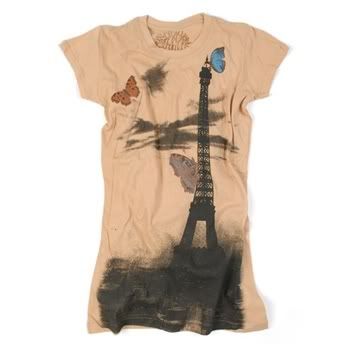 BRING on the Color
BRING on Spring in these Hetty Rose Handmade Shoes
Hettyrose.co.uk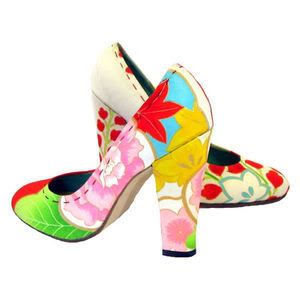 Green Wildflower Rainboots from
whatapair.com
"Singin & Dancin' in the Rain"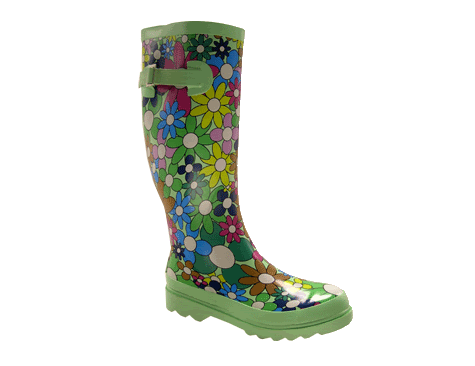 While you're there...check out this Orange Mermaid Handbag
(pure SASS factor)
Ooooo & speaking of "Singing in the Rain"
I'm looking for a modern day Gene Kelly to dance me off my feet
(in technicolor please)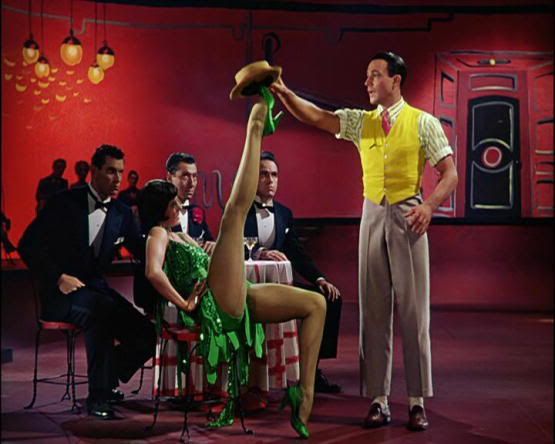 Chanel Brooch from
myprestigium.com
R O X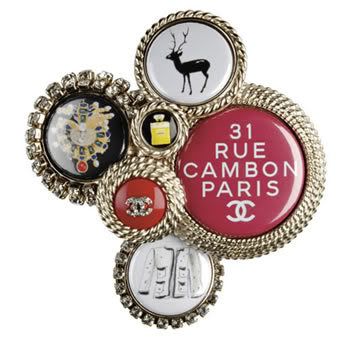 YES, I'm Chanel overload...but who can resist this Velour
Brit Inspired Creation?? Pack it full of lipgloss & big blue bus tokens & let's get outta
here...
My Future's Sooooooooo bright, I gotta wear bright turquoise Wayfarers...
Check'em out at
fredflare.com
I yell, You yell let's all yell for
Y E L L E
French 80's inspired pure fun with neon frosting
I love her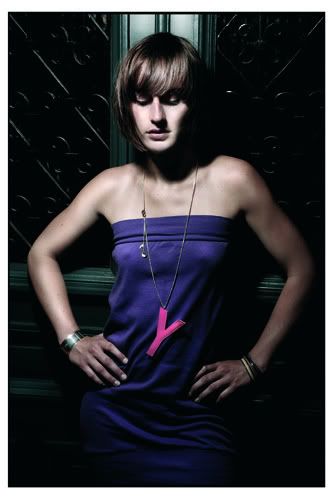 Gumball Rings
Gumball Bracelets
Gumball Necklaces
ALL from
Girlprops.com
Chew Chew Chew SMACK SMACK *POP!!*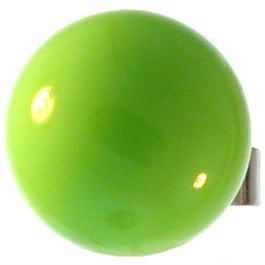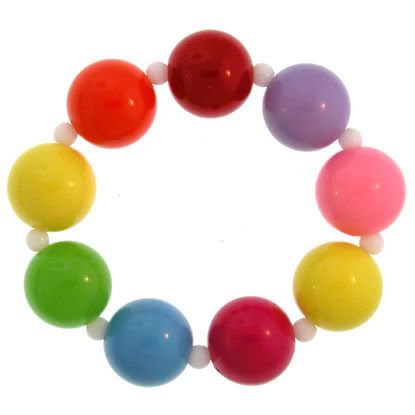 1970's ROLLERSKATING Goodness (David Cassidy Records) & Radical Rollerskate Shops with Neon skate strings & limbo contest rulebooks...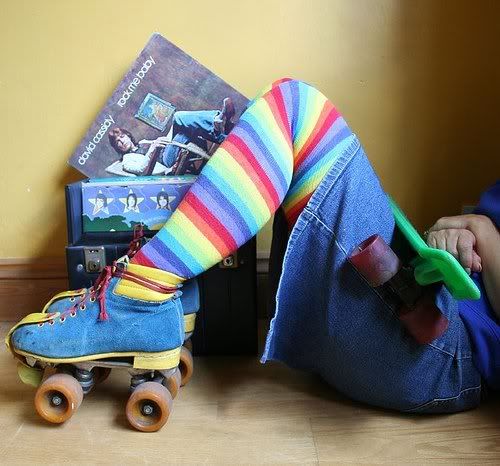 FOOTWORK
The darling story of the LOVEABLE Fred Astaire & his lifelong dancing partner, Adele Astaire from
Amazon.com
Tie it all in with a little Silk Satin Flapper Girl style &
you've got... Well, you've got my latest Crushables.
What's your latest list??
And the Crush Goes On...

Parachute Girl
p.s.
Check out 'Chute Love